Mugin-5 Pro 5000mm Carbon Fiber UAV Platform
Самолёты, авиамодели, летающие крылья
→
FPV Модели
→
Размах >2м
→ Mugin-5 Pro 5000mm Carbon Fiber UAV Platform
We always hear to what our customers say, to achieve a longer flight time than the 4450 VTOL, we release a new version of UAV platform with 5000mm wingspan.
The same to latest version of 4450 VTOL, the new upgraded disc brake system have been added onto the landing wheels, so it is much safer while landing on the runway. We have strengthened the internal ribs and other structures for a longer lifespan. Each boom is now changed to two pieces for easier carry and international shipping.
The 5000 VTOL comes with a Kevlar fuel tank. With full fuel of 27 liters, the estimated maximum flight time is over 7 hours. Its maximum take-off weight is up to 85kg and and the maximum payload is about 15 to 20kg.
Specifications:
Wingspan: 5000mm
Length: 3500mm
Fuselage maximum width: 375mm
Wing area: 261.5 dm2
empty weight: 33.64kg
Maximum speed: 150km/hr
Cruise Speed: 120km/hr
Stalling speed: 55km/hr
Maximum Take-off Weight: 85kg
Payload: 15 to 20kg
Equipments cabin size: 1000mmx345mmx350mm
Volume of fuel tank: 27 Liters
Take off distance: 60 meters
Landing distance: 85 meters
Maximum Flying Time: >7 Hours
Recommended Power Setup (Not included) – US$1950.00
Engine: DLE 170cc Twin Gas Engine x1 (Or DLA180, Different Price)
Prop: 32×10 High Power Wooden propeller x1
Servos: SC-1256TG x9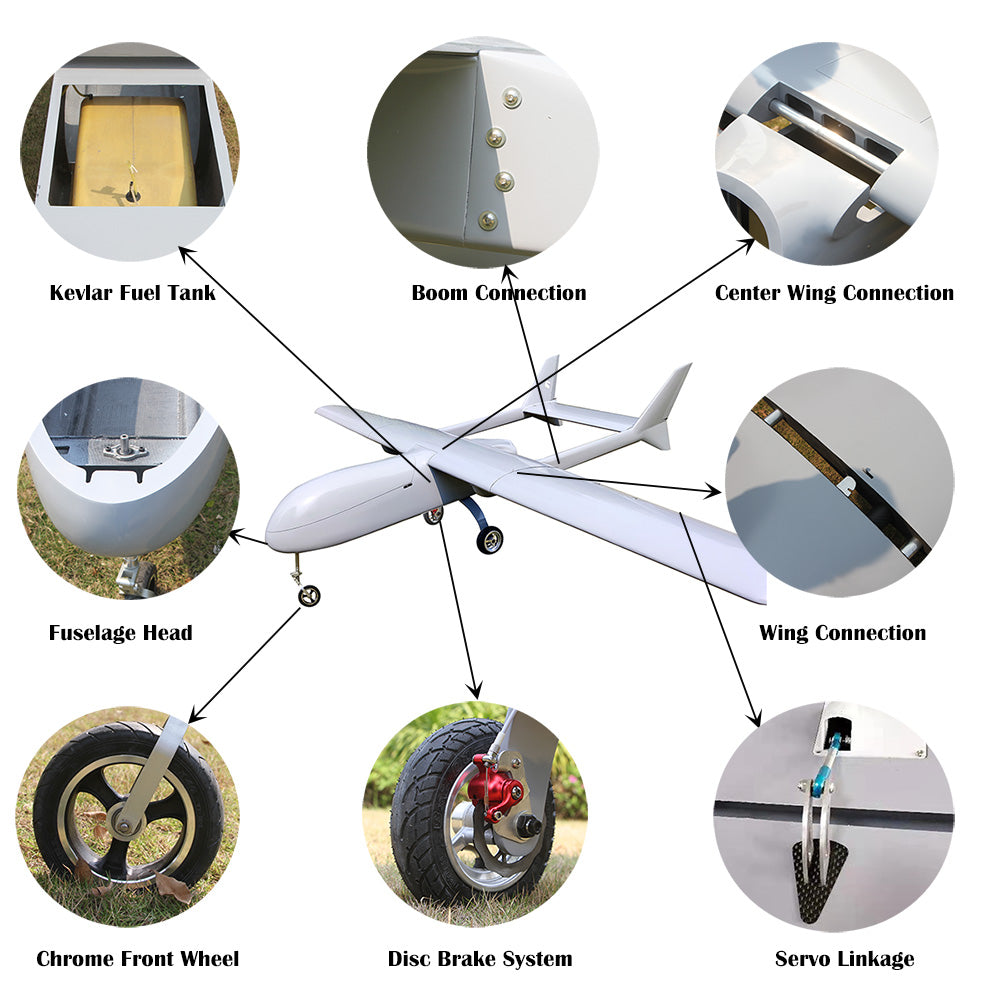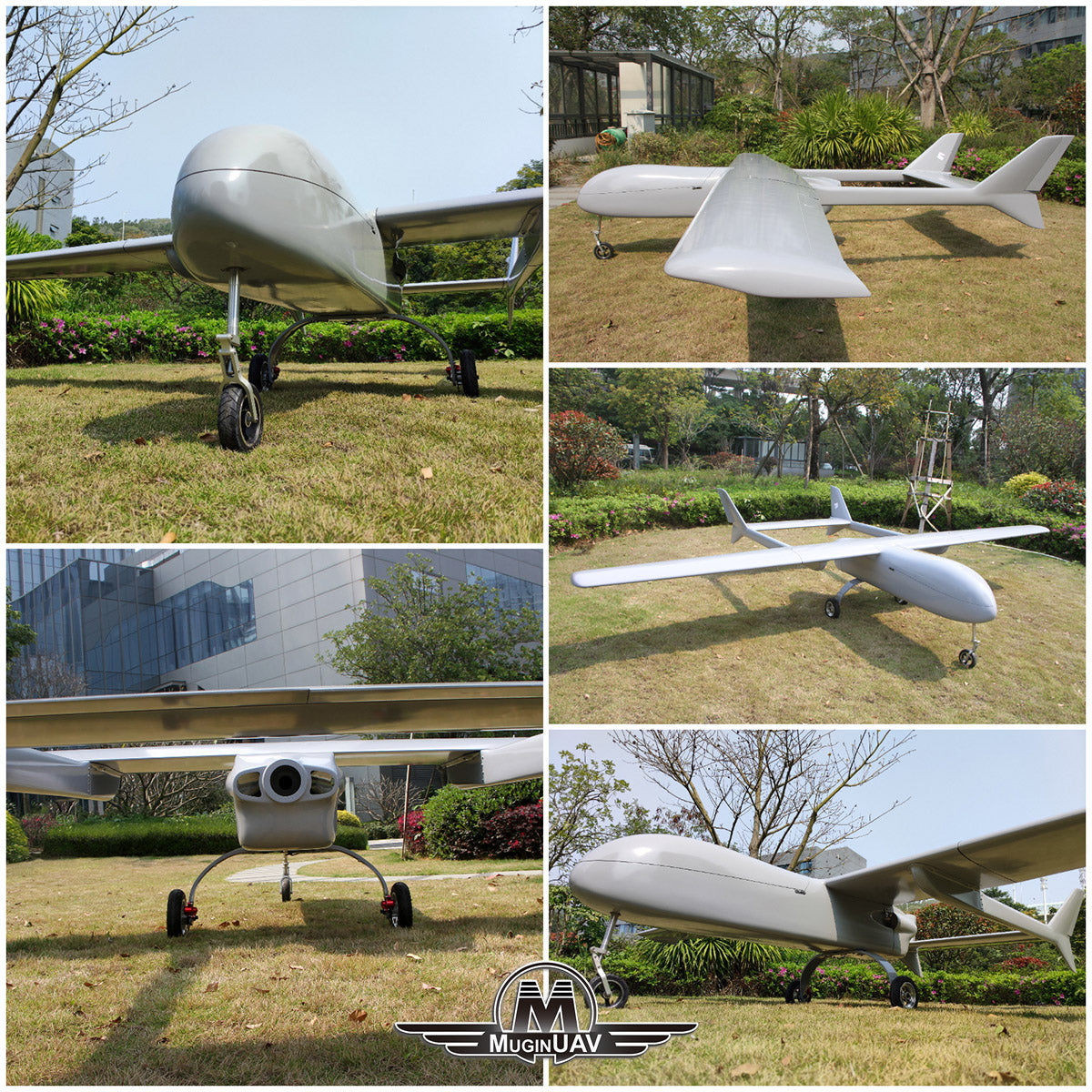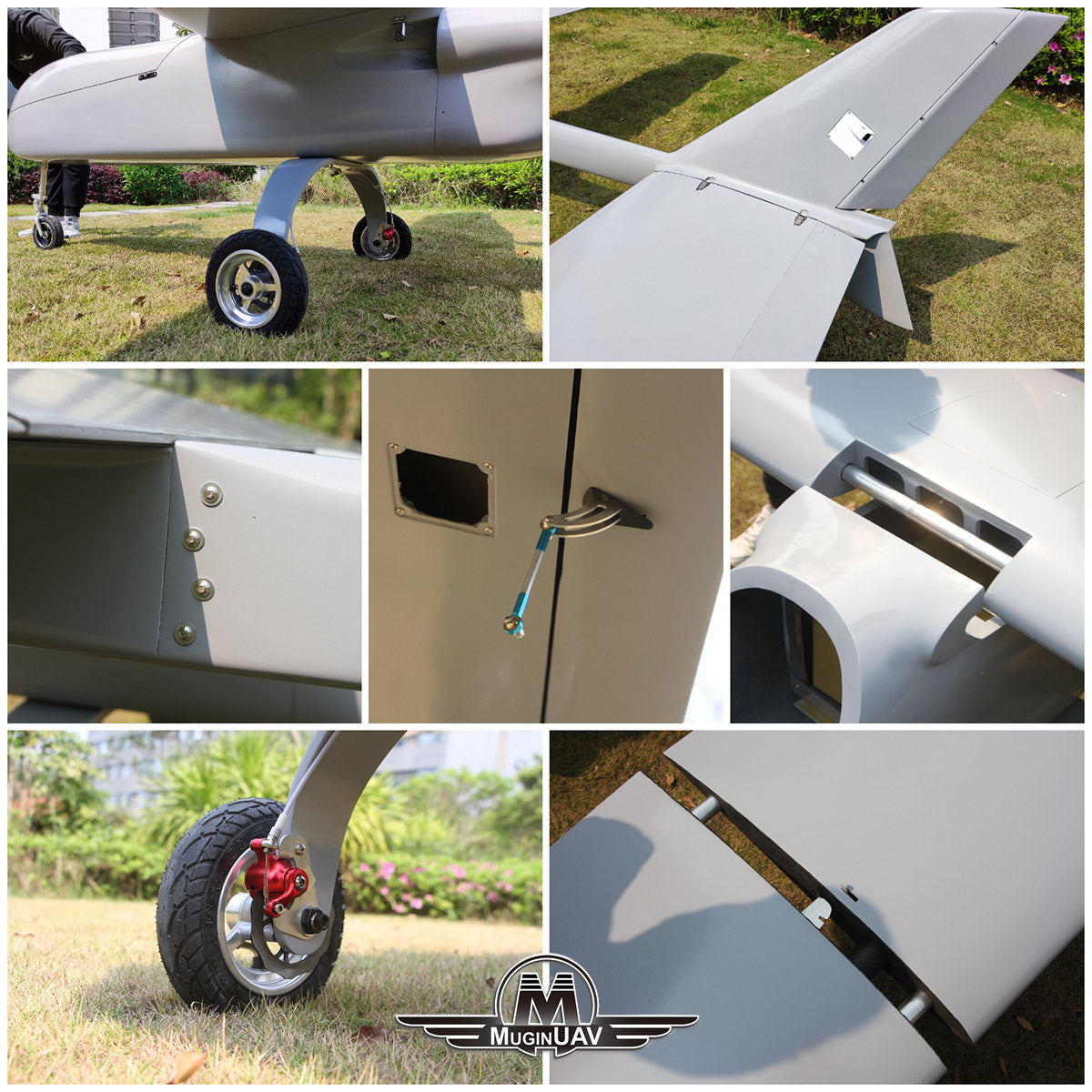 Поделиться
Цены на Mugin-5 Pro 5000mm Carbon Fiber UAV Platform в магазинах
Найдено предложений: 1 ()
См. также
Размах >2м